Countless homes and businesses sustain water damage every year. Unexpected water from storms and flooding, leaky or faulty appliances, sewer line backups, and burst pipes are just a few of the situations that can cause serious and costly damage to residential and commercial properties. When water damage occurs, structural items such as walls, flooring, furnishings (carpet, furniture or window treatments), invaluable personal items and belongings all take on water and require professional handling if they can be restored.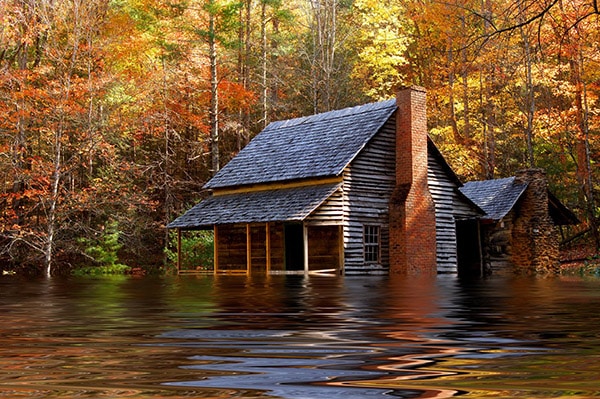 If you find yourself in the middle of a serious water event, call Wright Restoration Services immediately (610) 435-7669. We understand the significant impact water damage can have on your home or business, and have the expertise to handle any water problem. Our family-owned business is located in Chester County, Pennsylvania. We have been serving residential and commercial clients in Southeastern Pennsylvania, New Jersey, and Delaware since 2002. We are available to take your emergency call 24/7, and our technicians arrive on site in one hour or less to begin work cleaning and restoring your property from whatever type of water damage you may have sustained. Our commitment to you—our client—means you receive nothing less than quality work and superior customer service.

What Is Water Restoration?
Our experts perform a thorough water extraction and cleanup process, and take all safety precautions to ensure everyone's safety.
We conduct an initial assessment of the area that includes identifying the source of entry of the water and taking steps to prevent further water entry, which contains the water as much as possible to one area and minimizes the possibility of further damage to your property.
Next, we categorize the type of water that has invaded your property by identifying the source of the water and the levels of contaminants that may be present. Proper categorization is critical so that we select the appropriate water extraction and cleaning method.
Our full assessment of the water damage includes determining the amount of water that is present and also the level of dampness by checking floors and carpeting, water absorption or stains on walls, and dampness of porous surfaces such as brick or concrete.
We use professional-grade truck-mounted equipment and submersible pumps to extract all standing water and remove it directly to our truck. We then check for any remaining areas of dampness and moisture—ideal environments for mold to grow—and take steps to treat these areas appropriately so an infestation does not occur.
We carefully inspect all property contents for water damage, including personal belongings and building materials – salvaging what can be cleaned and restored, and properly disposing of unsalvageable items.
Next we use specialized equipment including dehumidifiers and heat dryers to thoroughly dry the affected area, including building materials such as walls and insulation, and flooring (including hardwood) to ensure moisture and humidity levels meet the building's dry standards. With our moisture-mapping techniques and professional equipment, we monitor and measure the amount of moisture saturation in the air, and track those measurements throughout the entire drying period.
Using environmentally safe products and practices, we thoroughly clean, disinfect and deodorize the area, which includes removing musty odors that sometimes occur with water damage.
We take whatever steps are necessary to restore and renovate areas of your property that sustained structural or other damage. Our goal is to restore your property to its pre-water-damage condition, and to do so with minimal disruption.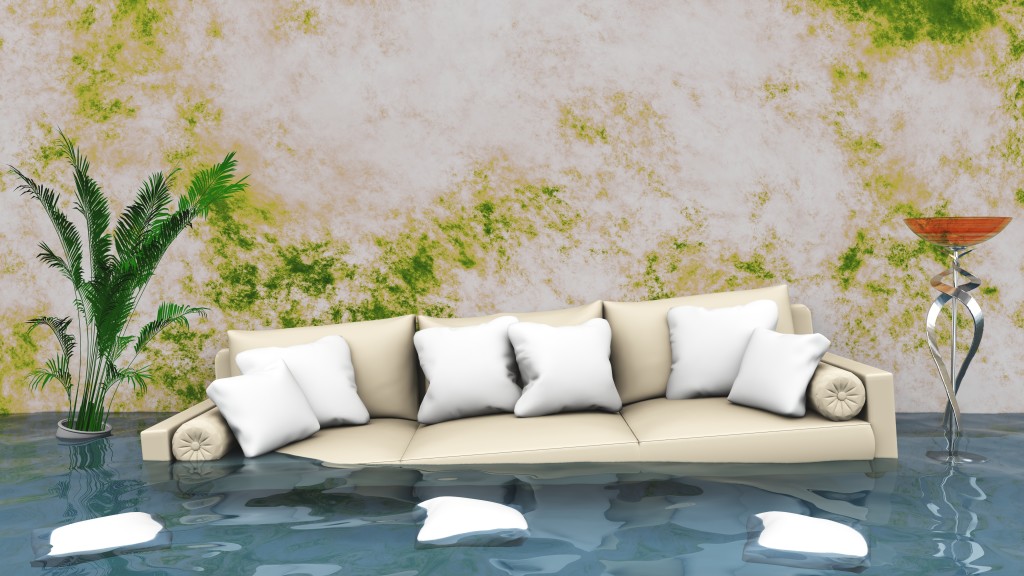 Water Damage Recovery
Wright Restoration Services is licensed, bonded, and insured. We adhere to the standards of the Institute of Inspection, Cleaning and Restoration Certification, and our qualified technicians are all IICRC certified. They possess a variety of additional certifications—including water damage restoration. We remain current on all certifications and follow the latest restoration and preservation industry research and advances in technology and equipment.
We go the extra step as well, communicating and collaborating with insurance companies to help make the claims process as seamless as possible you. In order to provide the necessary proof of loss to substantiate your claim of water damage, we document our entire process, including taking photos, and submit our quote for services directly to the insurance company.
Water in your home or business is a serious matter. Amounts can range from minor puddling of water in a corner to water that is several inches deep across a basement floor. Regardless of the extent of water damage you've experienced, contact Wright Restoration Services at (610) 435-7669 immediately. Our trained technicians will be onsite within an hour to provide the water damage restoration services you need.