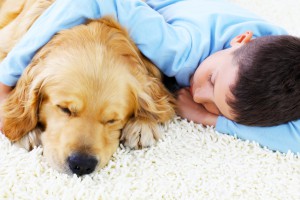 Stains, ground-in dirt, and odors spoil the look and quality of any carpet. Vacuuming and spot cleaning of spills keep a carpet looking clean, and most people perform this routine maintenance. But, to extend the life and beauty of any carpet as well as reduce dust and allergens in the environment, Wright Restoration Services recommends regular professional cleaning of both residential and commercial carpeting.
Wright Restoration Services is available to handle all your carpet and even unpholstery cleaningneeds, whether as routine cleaning and maintenance or cleaning due to an emergency from excess soiling, smoke damage, or flooding. We are also available to provide specialized cleaning of oriental and area rugs. Our commitment to you—our client—means you receive nothing less than quality work and superior customer service every time.
Professional Carpet Cleaning
We provide a deep-cleaning process that removes soil and stains from carpets, and leaves them sanitized, deodorized, and safe for children and pets. Wright Restoration Services' trained professionals employ specialized carpet cleaning techniques that include:
Use of truck-mounted equipment that produces high pressure and high heat steam to sanitize, neutralize, deodorize, and rinse carpets.
Hot water extraction for superior soil removal.
Encapsulation method for effective cleaning of lightly soiled areas.
Pet odor and pet urine removal with urine salts and enzyme treatments.
Biodegradable green cleaning agents.
Scotchgard™ treatment to guard against premature wear and prevent stains from setting.
Carpet Cleaning Services
We take meticulous care every step of the way.
We start by thoroughly inspecting the carpet or area to be cleaned, and make note of stains and high-traffic areas.
Next we remove smaller pieces of furniture such as tables and chairs from the area, and protect larger pieces of furniture that remain in place such as dressers and beds by elevating them on disposable blocks or wedges.
Then we pre-treat the carpet with a specialty solution.
Our professional-grade equipment extracts soil from down in the carpet fibers, and returns the dirty water and solution directly to our truck.
High-powered water removal means you get a thorough cleaning and reduced dry time.
We provide responsive follow up to address any issues remaining from the most stubborn stains.
Oriental Rugs Cleaning
Oriental and area rugs add beauty and color to your home, but they require additional care and handling when it comes time to clean them. Wright Restoration Services never recommends you attempt to clean these rugs yourself, as you might cause permanent damage to the rug if, in the process, the colorful dyes bleed or the rug fibers shrink.
Our trained technicians treat these rugs with the appropriate care and always take the time to determine the best cleaning method to use—always with the goal of restoring the rug's vivid colors and design to their original beauty. We take the age and overall condition of the rug into consideration, and if necessary, remove the rug to our facility for cleaning. We examine it closely for stains, and pay particular attention to the condition of the fibers and look for areas of fading or wear.
If the oriental or area rug is in good condition, we typically wash it using a gentle procedure. If the rug is older or more fragile, we will consider using a dry cleaning method instead. Just as we do for carpeting, we can also deodorize the rug or spot treat stains if necessary. Lastly, we brush the fibers and fringe to restore and enhance the rug's beautiful appearance.
Best Carpet Cleaning
Wright Restoration Services is licensed, bonded, and insured. We adhere to the standards of the Institute of Inspection, Cleaning and Restoration Certification, and our qualified technicians are all IICRC certified. They possess a variety of additional certifications—including carpet cleaning services in West Chester & Lancaster PA. We remain current on all certifications and follow the latest cleaning and preservation industry research and advances in technology.
If your carpet cleaning is necessary due to an unexpected or emergency event such as water damage, we are available to communicate with your insurance company and support you throughout the entire claims process. We document our entire carpet cleaning process, including taking photos, and provide whatever you need to substantiate your claim.
Wright Restoration Services is a family-owned business located in Chester County, Pennsylvania. We have been serving residential and commercial clients in Southeastern Pennsylvania, New Jersey, and Delaware since 2002. Contact Wright Restoration Services today at 610-457-5333for all your residential and commercial carpet cleaning needs.